Professional CNC Milled golf wedge forged wedge club Jasde Golf USGA conforming golf wedge WG-64013 manufacturers
CNC Milled golf wedge forged wedge club Jasde Golf USGA conforming golf wedge WG-64013
JASDE Professional CNC Milled golf wedge forged wedge club Jasde Golf USGA conforming golf wedge WG-64013 manufacturers,360+ open mould from driver,hybrid,iron to putter and others
SEND INQUIRY NOW
CONTACT US
Telephone:
+86-592-7770909
WhatsApp: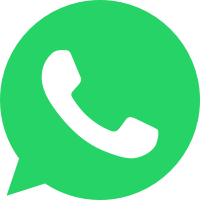 18950190883
Design and produced by Jasde Golf-a 25 years experience golf club manufacturer FAQ
1.What's the proce for golf club?
It depends. Send us inquiry we will reply you in details.
2.What if there is quality issue on products?
If ther is quality issue on products, we have warrenty for them.
3.What's the MOQ?
It depends on the products you are interested in. MOQ is 200 pieces for golf wedges.
Advantages
1.180+ open mould from driver,hybrid,iron to putter and others
2.100% Quality Warrenty-Responsibility matters
3.24+ years OEM golf club making experience
4.6500 Square meters golf club factory for productsion
About JASDE
Xiamen Jasde Sports Equipment Co., Ltd,lies in Fujian,China has 24+ years experience of club making.Main market is The North America Area,West Europe Area,South Korea,Australia and others. In Jasde Golf, Our motto is that we offer not only GOLF CLUB,but also SERVICE.What we do is custom Golf club,just tell us what do you need and how would you like the club to be done, we are all at your service.About communication,we can do it by Email,phone call and video call.The last one is what we like to use most recently because that's a fast way to communicate also we can do double check on email just in case. One thing we have to mention in Jasde Golf is that we have 2 products line,one standard quality production line,another high-end quality production line.Client always has different needs when they are in different business stages.So whoever you are,small business beginner,Amazon seller,retailer or others, we can all meet your satisfaction. Innovation is what we vaue most.3-4 new products are made every month,you can see that on our Linkedin if you like. There are more I want to show you, what do you think of sending us inquiry about what you are interested in so we can reply you back?
IF YOU HAVE MORE QUESTIONS,WRITE TO US
Just tell us your requirements, we can do more than you can imagine.